TRUSTED BY
We serve leading owners, operators and portfolios.
ASSET PROTECTION SOLUTIONS FOR MULTIFAMILY PROPERTIES
Kairos' Leak Detection and Water Control solutions are ideal for multifamily properties. Our devices minimize disruption to residents since they install in minutes and work over long ranges with high penetration and 10-year battery life.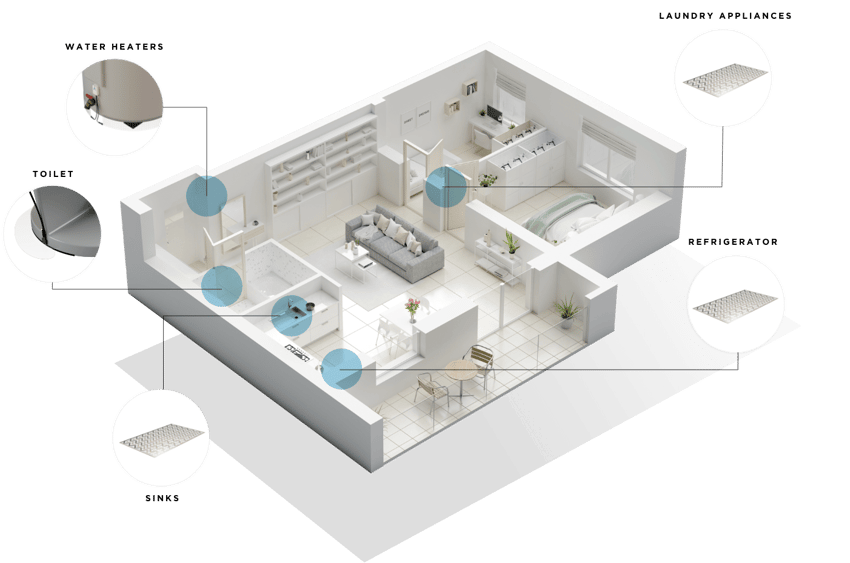 Asset Protection
$75K+ in savings on average for the first year per community.
Utility Bill Savings
20% - 30% Reduction in water consumption,
Cost Recovery
12 months (6 months on average) or less to attain ROI.

Operational Efficiency
Decrease the maintenance team's time responding to and dealing with water-related issues.

Loss Prevention
0 customers have ever experienced significant losses or filed insurance claims post install.

Increased Resident Experience
0 customers have received a negative review about water damage post install.
TRUSTED PARTNERS & GROUPS
SEE WHAT OUR CUSTOMERS SAY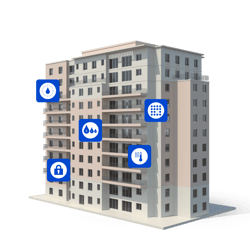 After having our Kairos equipment installed, we have seen the benefit far outweigh the upfront cost. We have seen it prevent numerous major HVAC leaks from an upstairs to a downstairs unit allowing us to get in and make the necessary repairs before flooding to the downstairs unit, which on average would cost us $3000 depending on the severity of the leak. The team has been highly professional and fun to work with. Not only are we getting a great product, but we are getting educated in the process of how it can save our bottom line in the long run.
Cassi Harbuck
Regional Director, Palomar Properties
$25K Damage Prevented Instantly
As many apartment communities in Florida experience, the threat of organic growth is much higher due to the humidity. Additionally, a single leak in one unit had the potential to damage the units next to it and the units below. In one particular community, a proactive inspection of the property led to the discovery of a significant water leak.
3400% ROI In Less Than 6 Months
In most leak detection systems, gateways run on networks with fairly limited ranges. This is why it is standard to place one on each floor to ensure no detections of leaks go unnoticed. Since the K1 Gateway runs on a LorAWAN network (Wide Area Network), a leak on the 16th floor was detected after installing only 2 gateways. Rather than having to install 16 devices, the leak was identified at the very beginning of the installation process and addressed immediately.
See how much one of your company's properties will save on utilities annually. To find your water rate, either use the last month's utility bill (preferred) or you can go based on your state's average (less accurate).
Calculate the ROI for one of your company's properties.
FULL SECURITY AND CONTROL
Take control of water costs at your buildings with the The Kairos App.
Property Map
View all of your properties and their sensors from an interactive map
Custom Reports
Scheduled insights at the cadence you set.
Location Management
Managed sensors for all of your properties
Remote Monitoring
Remotely monitor your building's water use and controls.