EASY INSTALLATION, TO FIT ANY SPACE, SUITABLE TO YOUR SPECIFIC NEEDS.
HUMIDITY & TEMPERATURE SENSOR
Remotely monitoring for multifamily, commercial, and residential properties.

Temperature

6 Mile Radius

10+ Year Battery Life
KEEPING PROPERTIES & BUILDINGS SAFE FROM ORGANIC GROWTH
1.6" x 2.9" (3.7" with mounting tabs) x 1.1"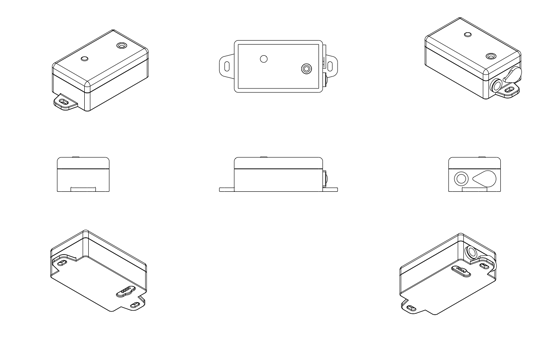 Frequently Asked Questions
What tools do I need to install a T2 sensor on my HVAC?
1/4" and 5/16" hex bit or flathead screwdriver

aluminum tape

double-sided tape or magnetic tape
a few 1/4" hex head sheet metal screws (just in case the panel is missing screws or get lost during the install)

T2 temperature and humidity sensor with external probe

smartphone with cellular service
How often do I need to replace the batteries?
Hopefully never! It uses a built-in 2400mAh battery for more than 10 years of use.
What appliances does the T2 sensor monitor?
HVAC monitoring
Refrigerator/Freezer temperature logging
Humidity tracking for sensitive product storage
How do I see my data? Is there a Dashboard?
Kairos offers a dashboard at app.kairoswataer.io where you can view locations, sensors, and onboard new devices.
Will this work at my property?
Do I need to update the software?
No, there are no firmware updates for these devices.
What protocol does the T2 sensor use?
LoRaWAN Class A protocol on the US915 LoRa radio band