NOAH MULTIFUNCTION LEAK SENSOR
The Noah Multifunction Leak Sensor is a must-have for any apartment or commercial building. This tiny device constantly monitors the presence of water where you don't want it, and then sends out an alert if there's been too much intrusion! Coupled with Moses' Advanced Water Meter upgrade kit (which includes everything from pipes to valves), customers will have unparalleled insights into their property, avoid thousands in damages by helping them identify leaks before they happen early on!
EASY INSTALLATION, TO FIT ANY SPACE, SUITABLE TO YOUR SPECIFIC NEEDS.
Use the Noah Water Leak Sensor to gain transparency into your water and protect your property from unexpected water damage.

Offline Alerts

Wide-Area Network

Temp Sensor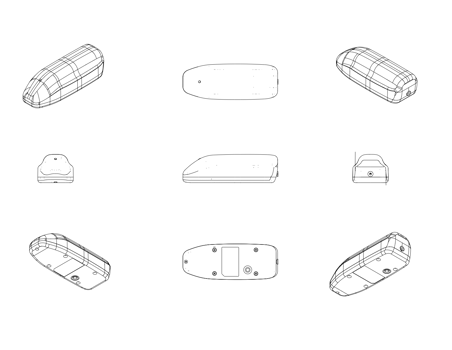 Sink

Washer

Water Heater

Toilet

HVAC
Frequently Asked Questions
What kind of power source do I need?
None! Noah has a battery life of 10+ years.
Do I need a subscription with the wireless service provider?
Not necessarily. The Kairos team will evaluate the site determine if there is a need to connect gateways to the internet over cellular if there is not sufficient locations with access to ethernet or Wi-Fi. If that is the case, Kairos has a business account with a provider for $10 per month per gateway.
How does the Noah sensor stick to appliances?
There is a small adhesive on each sensor that can be placed on appliances, illustrated in the image below.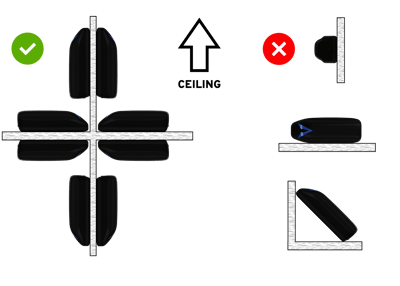 How do I see my data? Is there a Dashboard?
Kairos offers a dashboard at app.kairoswataer.io where you can view locations, sensors, and onboard new devices.
How do I add new Noah sensors?
Using app.kairoswater.io you can scan a QR code and set up your device demonstrated in the image below.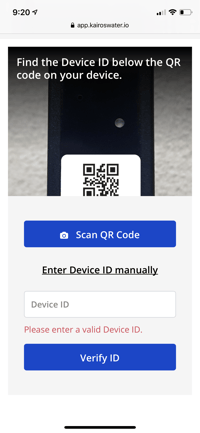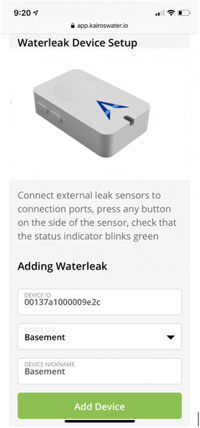 Will this work at my property?
Can I place Noah sensors on an HVAC unit?
Yes, please see the video below for a demonstration
FULL SECURITY AND CONTROL
Take control of water costs at your buildings with the The Kairos App.
Property Map
View all of your properties and their sensors from an interactive map
Custom Reports
Scheduled insights at the cadence you set.
Location Management
Managed sensors for all of your properties
Remote Monitoring
Remotely monitor your building's water use and controls.