NOAH MULTIFUNCTION LEAK SENSOR
The Noah Multifunction Leak Sensor constantly monitors for the presence of water where you don't want it! Coupled with the Moses Advanced Water Meter, you'll be able to see where water is, and isn't, on your property. Early detection can save thousands in damages.
EASY INSTALLATION, TO FIT ANY SPACE, SUITABLE TO YOUR SPECIFIC NEEDS.
Use the Noah Water Leak Sensor to gain transparency into your water and protect your property from unexpected water damage.

Offline Alerts

Wide-Area Network

Temp Sensor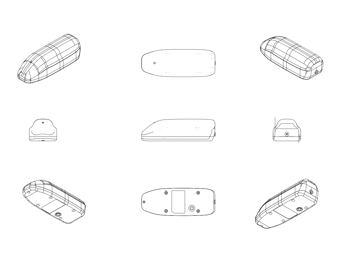 Sink

Washer

Water Heater

Toilet

HVAC