The communication hub between all Kairos devices and the alerting platform is available at app.kairoswater.io.
EASY INSTALLATION, TO FIT ANY SPACE, SUITABLE TO YOUR SPECIFIC NEEDS.
TAKE CONTROL OF WATER USEAGE
Watch the video to see how Kairos products are engineered to optimize property value and saftey.

Wireless

Offline Alerts

2000+ Devices
THE NEW STANDARD FOR GATEWAY DEVICES
FCC/IC Certified, LoRaWAN 1.0.3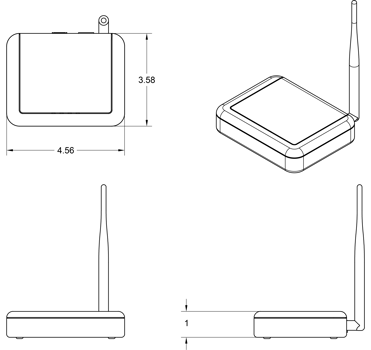 Frequently Asked Questions
What kind of power source do I need?
None! It has a battery life of 10+ years.
Do I need a subscription with the wireless service provider?
Not necessarily. The Kairos team will evaluate the site determine if there is a need to connect gateways to the internet over cellular if there is not sufficient locations with access to ethernet or Wi-Fi. If that is the case, Kairos has a business account with a provider for $10 per month per gateway.
How do I see my data? Is there a Dashboard?
Kairos offers a dashboard at app.kairoswataer.io where you can view locations, sensors, and onboard new devices.
Will this work at my property?
What is a LoRaWAN Network?
LoRaWAN networks allow multi-tenant networks to connect multiple applications in the same area — while supporting a range of up to 10 floors (5 feet below & 5 feet above).