Several wide-area leak detection membrane formats are available for your specific use case: water heaters, HVAC, washing machines, and refrigerators, to name a few.
SMART WATER MANAGEMENT FOR RESIDENTIAL SINGLE FAMILY HOMES
Have you ever left your home for a few days and come back to a flood in your home? Or, rented a property and found that your guests had left a tub overflowing? We feel your pain. Get early notifications for these types of events on your property and have the power to do something about it with our advanced water meter.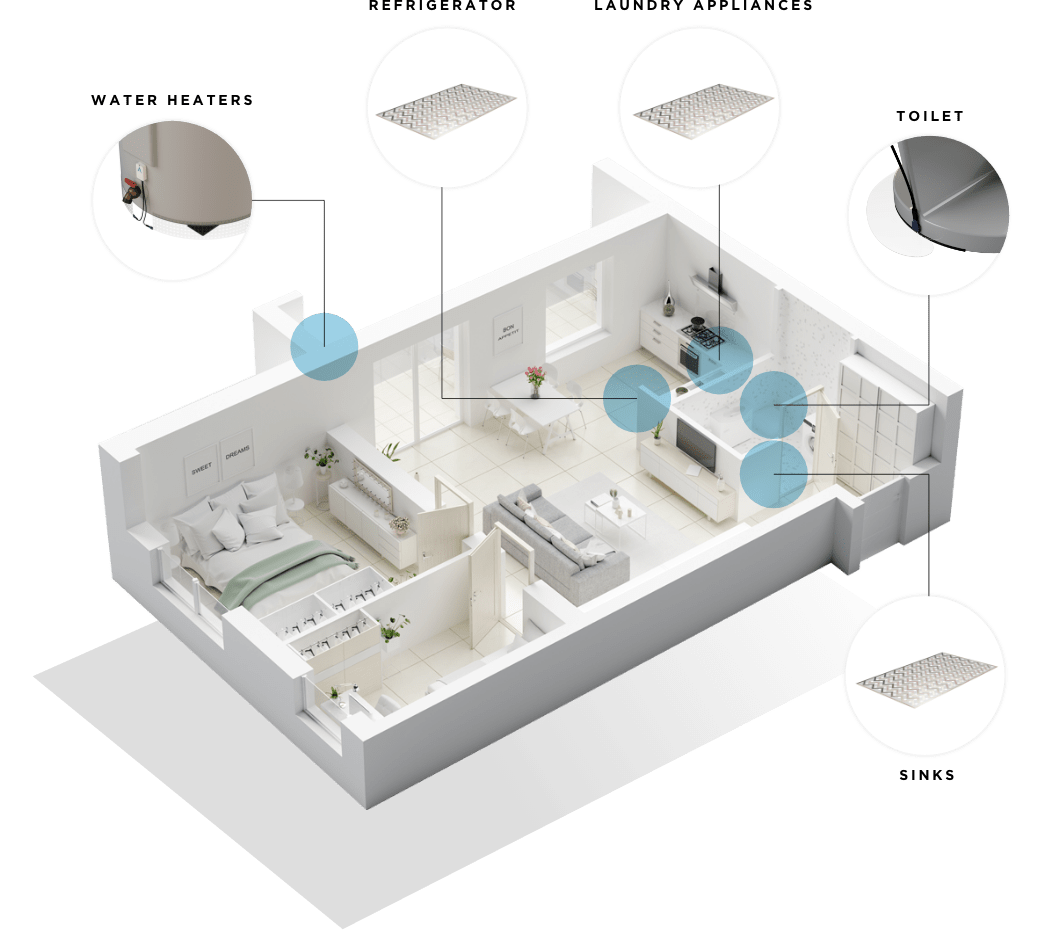 SEE WHAT OUR CUSTOMERS SAY
After having our Kairos equipment installed, we have seen the benefit far outweigh the upfront cost. We have seen it prevent numerous major HVAC leaks from an upstairs to a downstairs unit allowing us to get in and make the necessary repairs before flooding to the downstairs unit, which on average would cost us

$3000

depending on the severity of the leak. The team has been highly professional and fun to work with. Not only are we getting a great product, but we are getting educated in the process of how it can save our bottom line in the long run. We are excited to continue our partnership in placing the equipment in all of our other communities. Out of our ten communities, we already have two done and have seen the benefit in just a short time.
Cassi Harbuck
Regional Director, Palomar Properties
Over the weekend, a leak sensor activated and alerted me while on vacation. I dispatched one of my engineers to the building to check it out hoping it was a false alarm. Nope, it was an actual alarm. An expansion joint cracked and was leaking. We secured the leak and drained the line. I can't thank you enough. Kairos activated due to a leak, alerted the team, and had a successful outcome with zero damages! Leaks in our building range high in repair costs once it's detected so I cannot thank Kairos enough.
Chief Engineer, Top 3 Global Commercial Real Estate Services Company