LEAK DETECTION FOR ANY FORMAT
We are the first patented leak sensor solution using flexible printed membranes with LoRaWAN technology. Our sensors are designed to detect leaks in water pipes, gas lines, common appliances, and other infrastructure. With our smart sensors installed, property owners can save money by detecting leaks and mitigating risks before major water damage occurs.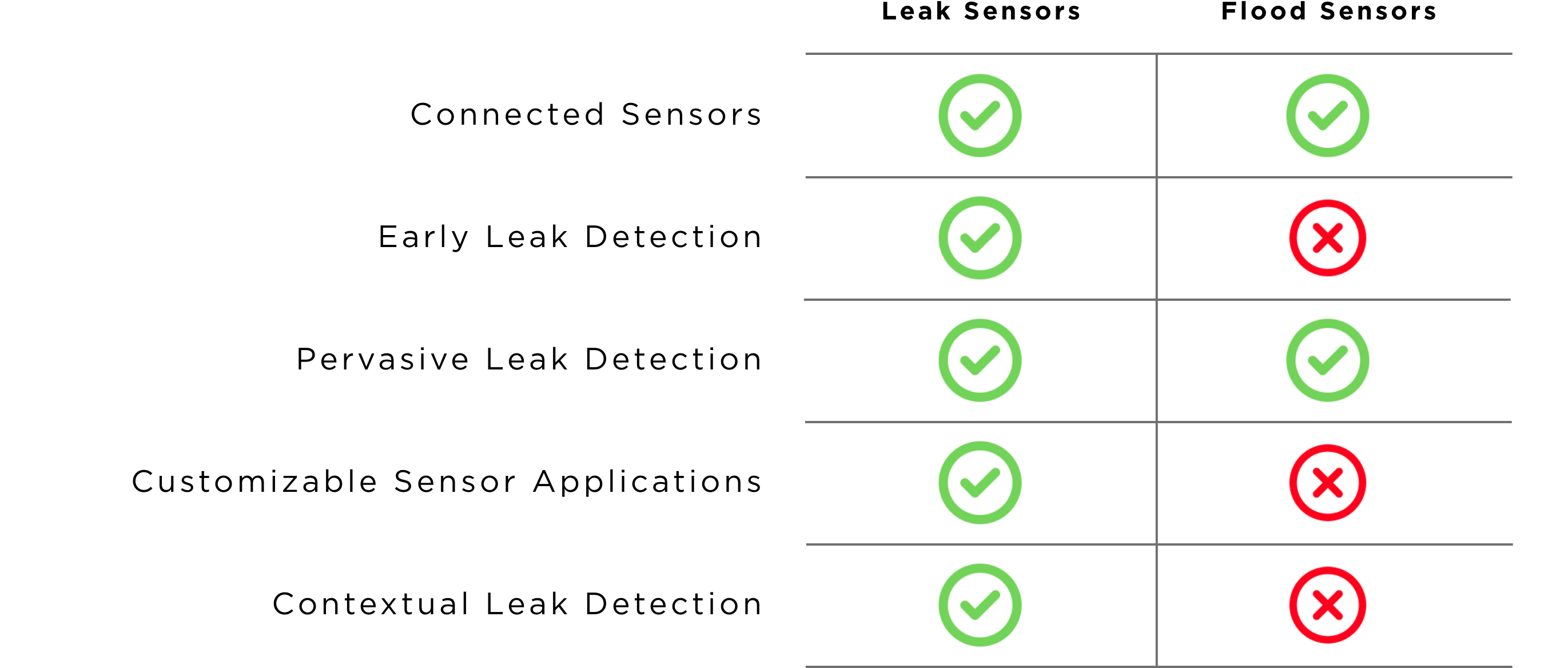 BECOME RESILIENT TO WATER DAMAGE
No need to replace them after use, membranes are 100% reusable

Understand the severity of a leak

Coverage for any area or appliance you want to monitor

Easily install in under 3 minutes!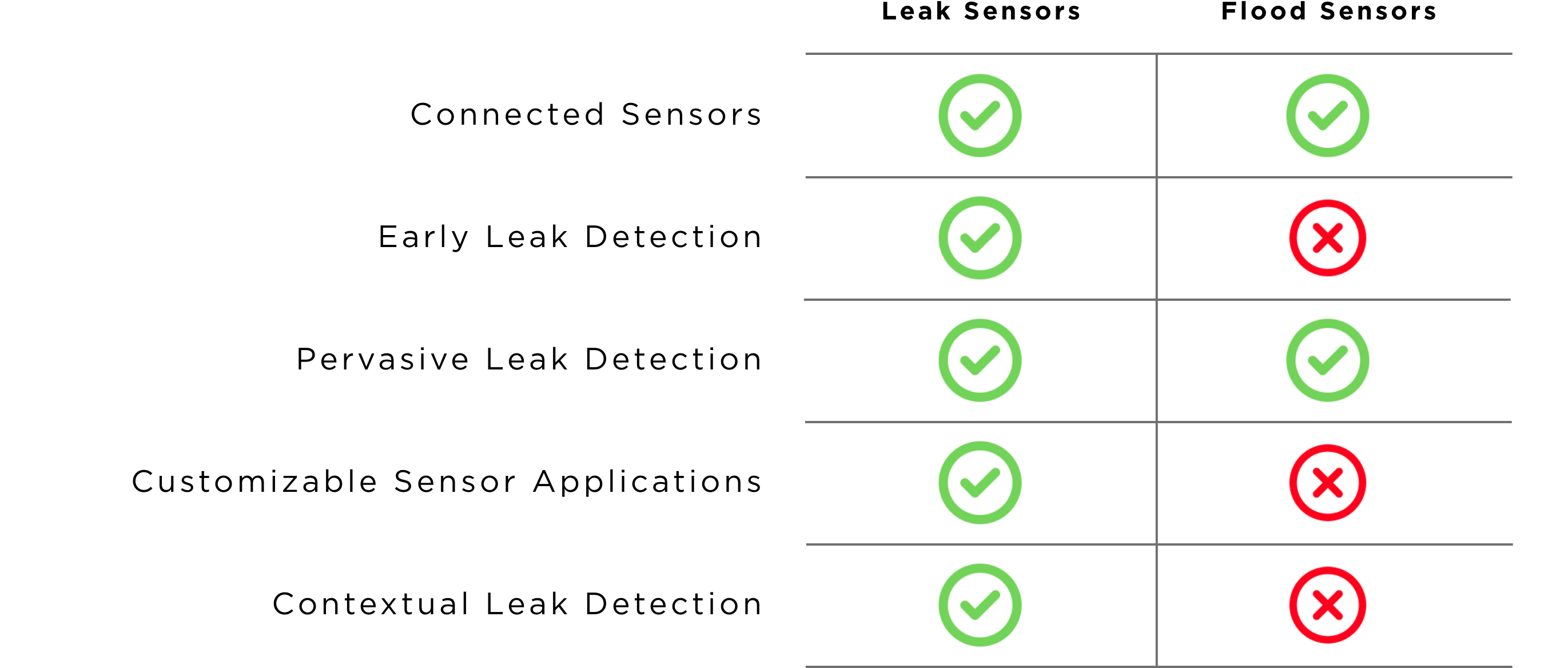 Frequently Asked Questions
What is a membrane?
Membranes are our patented technology. Think of it as a sensor in the shape of a strip or sheet which can detect liquids anywhere on its surface, rather than traditional sensors, which can only detect liquid at a single point. this drastically increases our ability to detect small leaks, such as a single drop, across a large area like a water heater, dishwasher, or washing machine.
Do I need to replace the membranes?
Nope! Our membranes are 100% reusable.
Do I need wiring to install a membrane?
None! You simply connect the end of the membrane to a sensor and it's good to go!
Can I place items on top of the membranes?
Yep! It can go anywhere you want to detect water, including the bottom of appliances.
How does the toilet strip not alarm when it gets wet from water on the floor from the tub/shower?
Our sensors are placed on the back of the toilet and the 1x12 membrane uses an adhesive to go below it.
TRUSTED BY INDUSTRY LEADERS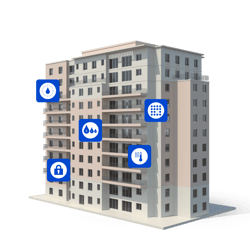 After having our Kairos equipment installed, we have seen the benefit far outweigh the upfront cost. We have seen it prevent numerous major HVAC leaks from an upstairs to a downstairs unit allowing us to get in and make the necessary repairs before flooding to the downstairs unit, which on average would cost us $3000 depending on the severity of the leak. The team has been highly professional and fun to work with. Not only are we getting a great product, but we are getting educated in the process of how it can save our bottom line in the long run.
Cassi Harbuck
Regional Director, Palomar Properties
$25K Damage Prevented Instantly
As many apartment communities in Florida experience, the threat of organic growth is much higher due to the humidity. Additionally, a single leak in one unit had the potential to damage the units next to it and the units below. In one particular community, a proactive inspection of the property led to the discovery of a significant water leak.
3400% ROI In Less Than 6 Months
In most leak detection systems, gateways run on networks with fairly limited ranges. This is why it is standard to place one on each floor to ensure no detections of leaks go unnoticed. Since the K1 Gateway runs on a LorAWAN network (Wide Area Network), a leak on the 16th floor was detected after installing only 2 gateways. Rather than having to install 16 devices, the leak was identified at the very beginning of the installation process and addressed immediately.