The Moses smart meter is a wireless valve-controlled, ultrasonic water meter. It easily installs at an existing access point and continuously monitors water flow, capable of detecting a minimum flow of 0.044 GPM and abnormal flows. The meter works with our K1 Gateway and does not require WiFi or Bluetooth to monitor and control water flow remotely.
TAKE CONTROL OF WATER USAGE
Watch the video to see how Kairos products are engineered to optimize property value and safety.

Wireless

LoRaWAN Certified

Automated Shutoff

10+ Year Battery Life

Real-Time Alerts

1 | Install meters on the lines in your building 2 | Set your parameters or conditions for automatic shut-off 3 | Set up alerts to detect: Low battery, Tampering, Water Flow, Feezes 4 | Set automatic shut-off zones so shut-off is immediate for high-risk areas, such as pipes in walls that may go undetected for long periods of time.
Moses smart water meters will help determine if appliances are using the correct amount of water, which will help detect any issues proactively
Derive data-driven insights into your buildings' water usage and where it can be better managed over time
Align usage to utility bills accurately
Prevent leaks on a property-wide basis
2x3.0V CR2450batteries(capacity 620 mAh, each)
MB-WWXLL-02 (WW and LL vary based on the format)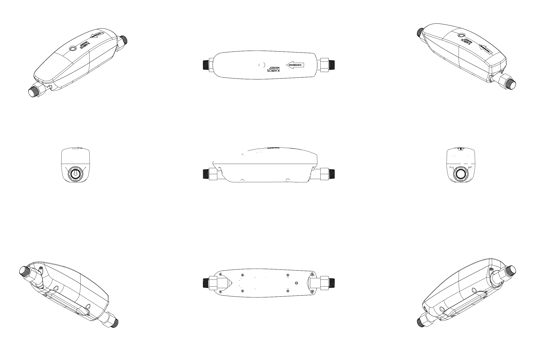 Frequently Asked Questions
What kind of power source do I need?
None! Moses has a battery life of 10+ years.
Do I need a subscription with the wireless service provider?
Not necessarily. The Kairos team will evaluate the site determine if there is a need to connect gateways to the internet over cellular if there is not sufficient locations with access to ethernet or Wi-Fi. If that is the case, Kairos has a business account with a provider for $10 per month per gateway.
Will this work at my commercial or multifamily property?
Yes, Moses can be installed in both multifamily and commercial properties. There are also other customized solutions available.
How do I see my data? Is there a Dashboard?
Kairos offers a dashboard at app.kairoswataer.io where you can view locations, sensors, and onboard new devices.
Will this work at my property?